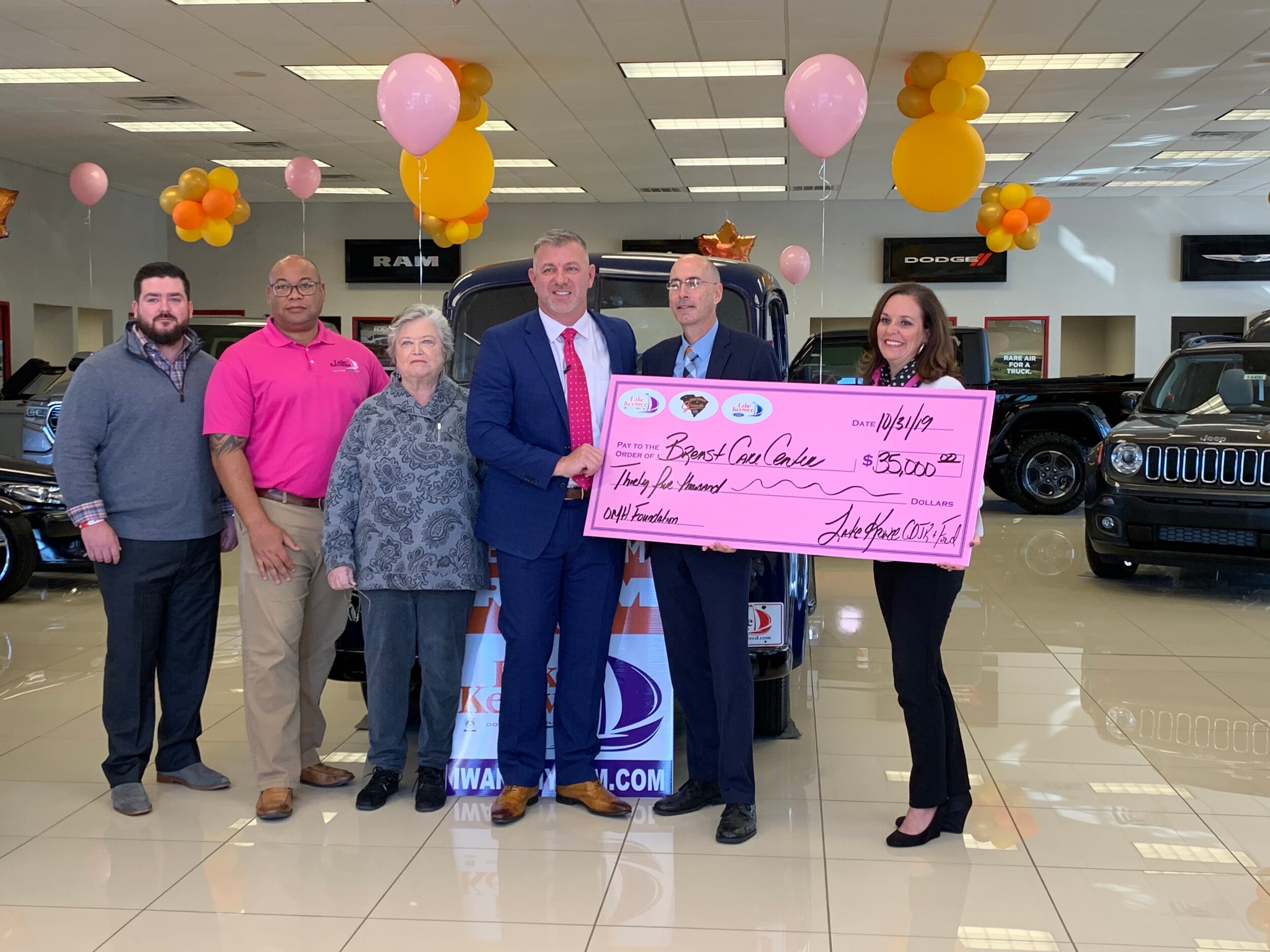 Lake Keowee Auto Dealerships Raise $35,000 for The Breast Care Center
Lake Keowee Chrysler Dodge Jeep Ram and Lake Keowee Ford have once again beaten the previous year's Breast Cancer Awareness fundraiser amount, collecting $35,000 for the Breast Care Center at Oconee Memorial Hospital. Both dealerships - as well as Harley Davidson of Greenville - ran a special breast cancer awareness fundraiser throughout the month of October during which they donated $100 from every new or used vehicle or motorcycle sold to the Breast Care Center in order to care for patients in the Oconee area who suffer from breast cancer.
At the end of the month, the three stores had sold 350 vehicles and motorcycles, and a check for $35,000 was presented to Cortni Nations and Hunter Kome of the Breast Care Center. This year's donation of $35,000 brings the total raised during these events to $129,615 since 2011.
The Breast Care Center's goal is to provide the best possible medical care using premier diagnostic services - including digital mammography, the most effective method of early detection in the fight against breast cancer. All patients receive treatment and services in in a private, relaxing setting.
Breast cancer awareness is a special cause for the Lake Keowee dealerships. Operating Partner Mark Williams and his family have firsthand experience with loved ones dealing with the disease and receiving treatment at the Breast Care Center. Because of the level of exceptional care they received, Williams made it his mission to provide more help to ensure the center's success.